Last Updated on May 2, 2019 by Jay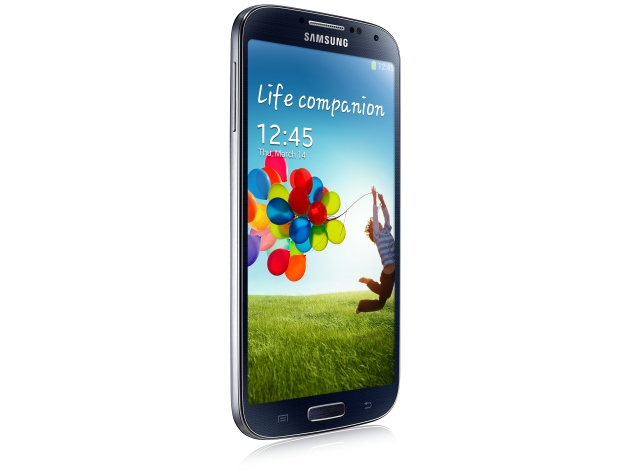 We've all been there: you're casually scrolling through your phone when all of a sudden, your hands just carelessly lose grip. You reach for your phone lying face down on the ground, only to realize your Samsung Galaxy S4 screen has been smashed. Thankfully, you've also come to the right place. No matter how dramatic your Samsung Galaxy S4 damage was, all is not lost. Replacing the screen on your Samsung Galaxy S4 is a whole lot easier than you might think.
Be Cautious!
A quick word of caution before even starting. Be sure to have steady hands. Although it is a relatively simple process, screen replacing is still a very delicate procedure – no matter the phone brand. Electrical work of any kind deserves your full attention and a cautious attitude. You'll also be working with some hot materials. But just as long as you stick closely to the following instructions and are aware of the hazards, your screen replacement should run smoothly.
Prepare What You Need First
Getting everything you need may seem a tad pricey. But trust us when we say that a little shopping and some elbow grease is a lot less expensive than having your screen replaced from a mobile store.
You will need:
Samsung Galaxy S4 replacement glass (which you can get from Amazon, also check for replacement packages that may already be equipped with the materials you'll need)
Heat gun or hair dryer (Hair dryer will take much longer so use a heat gun is preferable)
Metal Spudger (Regular spudger is also fine)
Plastic opening tool (think guitar pick or gift card, also get a few of these)
Contact solution/cleaner
Plastic razor blade
Microfiber cloth
3M 2mm strips
Safety glasses (better safe than sorry)
Again, some of these materials may already be in a replacement kit so do a little research on what your kits do or do not have.
For example, kits might already come with plastic opening tools, adhesives, spudgers and plastic razor blades. The kits are unlikely to have anything electrically powered such as a heat gun.
How to Replace Glass/Screen
Now that you've got all your gear in order, here's the fun part.
Again, exercise caution please as you are working with delicate parts.
Step 1: Removing the Case, Batteries, and Chips
The first step is taking the back cover off. Be sure to have the rear camera facing towards you. Locate the divot right next to the power button. Use your plastic opening tool and gently pry open the case and then set aside.
You'll see three things: a large battery, a smaller SIM card, and an even smaller microSD card.
For the SIM card, use the plastic opening tool to gently push the SIM card deeper until you hear a click. Releasing the card will make it pop out, leave it the side.
Same procedure with the microSD card except you'll want to use the smaller spudger instead of your plastic opening tool. Push until you feel a click, release, then put to the side.
For the battery, gently wedge your plastic opening tool into the side of the battery then lift. Take the battery out, then put to the side.
Step 2: Heating Up the Screen
This step heats up the adhesives underneath the screen which is important for prying it open later.
Grab your heat gun and put it to the lowest setting. Heat up the entire screen for 2-4 minutes but be sure not to have the heat gun too close to the screen. A good 6 inches from the screen should be okay with a heat gun. Too close and this could melt the digitizer. If you see any discoloration on your screen, turn off the heat gun right away.
Again, it's better to use a heat gun as using a hair dryer will take significantly longer. Plus, it's unpredictable as to when the glue will be significantly melted enough.
Step 3: Removing the Screen
Be very careful when attempting this step. The phone display is delicate remember.
Locate the border where your screen is connected to the mid-frame at either of the top corners of your S4. Grab your plastic opening tool and insert it in between. Insertion may come with a little resistance but if heated well enough, shouldn't pose that much of an issue.
Once successfully inserted slowly and gently make your way around the screen. Once you get towards the midpoint, try lifting up the screen a little.
It's possible the glue will dry up again and stick onto the screen again. If that's the case, simply apply the heat gun to the screen once more for a minute or two and continue. You can also prevent the glue from drying by inserting other plastic opening tools into the border as you make your way around.
Continue making your way around and be sure to be extra careful around the home button and the capacitive touch buttons as these are sensitive to shattering.
Once you've made your way around, gently lift the whole screen off using the plastic opening tools to assist you.
Now that the screen's removed, used your cleaning solution and micro cloth to wipe off any adhesives left over. Wipe both the edges and the digitizer thoroughly.
Step 4: Replacing Your Screen
It's finally time to put in your nice and clean screen.
Grab your replacement screen and pull off the blue tape to reveal the adhesive. If your replacement screen didn't come with adhesives, you can place 3M 2mm strips all around the edges of your S6.
Gently place the screen onto your naked phone with the adhesive facing the digitizer. Make sure you don't contaminate the underside of the replacement screen or get any dust on it.
Apply pressure along the sides and along the center of your screen onto the digitizer. This pressure should be applied to every area of your replacement screen. Too much pressure could damage the digitizer.
Step 5: Reassembly.
You've now finally replaced your old screen! All that's left now putting the parts back together.
First, insert the battery. Insert the top of the battery going in first, push, and the bottom of the battery should lock into place.
Next, the chips should be placed inside their slots just as easily as when you put them in with that same satisfying click upon insertion (obviously, the bigger SIM card goes into the bigger slot and the smaller microSD card goes into the bigger slot).
Wipe everything down afterwards.
Conclusion
What'd we tell you? Just be a little more careful next time with your screen.
But if it should ever crack again, you'll know exactly what to do.
Latest posts by The Lucky Stiff
(see all)