May 23rd 15:14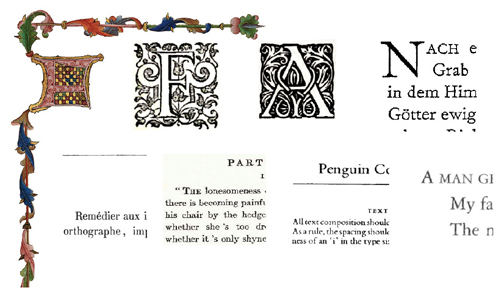 You'll see these in the opening passages of bibles and fairy tales. A big capital letter infested with vines, scribbled into a box. Very ornate. Illuminated letters.
I believe this set of NodeBox scripts is whipped up by Andren Novali, based on Edward Johnston's recipe for an illuminated letter from 1906. A capital letter, a background, decoration around the letter, contained in a box.
Andren supplied some randomness and some Cornu curves and ended up with these:

Can't you just see these in future books, the tendrils crawling out right when you open?