July 5th 17:39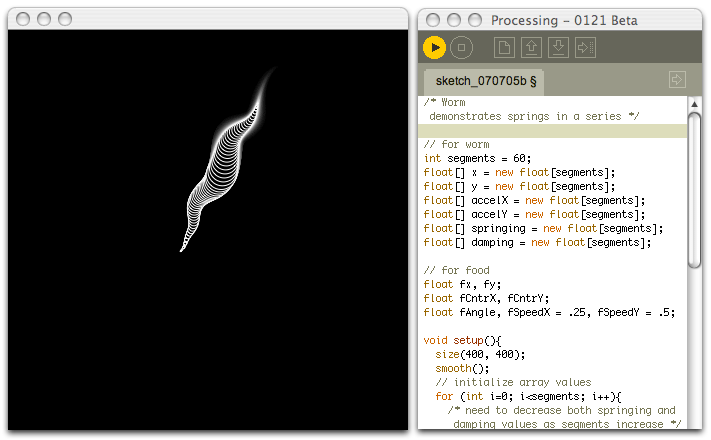 Hey, alright, there's a new book titled Processing: Creative Coding and Computational Art that looks to be the first textbook covering the Proce55ing language! Like most programming books, it looks morbidly obese in photos but the review posted on Abstract Machine says to skip the first few chapters and just jump straight into the fun stuff:
We'll be dog-earing many pages, meethinks. Chapter 11 on "Motion" is worth the price of admission alone: it gives you all the basics you need to know about making things move around using all the basic rules of gravity, collision, reflection, etc. And Chapter 13 is a fairly good introduction to d*3 that we will probably use as an introduction in the atelier. So all-in-all, it's a good classroom book, which appears to be by design.
If you've considered learning ActionScript and Flash, just hold off and get this book instead. Processing is like Flash, but without the 3-D timeline to bury all your stuff in. Plus, the Java dialect in Processing is just more sensible, easier to latch on to than Flash. Now, please, don't mention Flash ever again!