Two New Bloggers Join RedHanded: Daigo and Babie #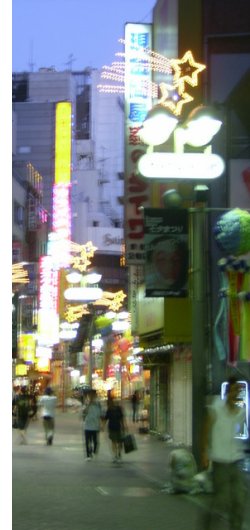 I guess things are really happening around here. I figured I'd start a Ruby blog and do it well. And now I'm wanting to just keep pushing it and see what comes off it.
With the help of Matz, I've recruited two excellent new bloggers from Japan to help out here. This is an experiment to see if we can get a multi-national blog to work well. This is a good chance for both of these guys to make friends outside of Japan and for all of us to hear more about their lives in Ruby's homeland.
Daigo Moriwaki, a Debian developer from Tokyo will start first. I will feature an interview with him on Monday and then he'll talk about Japanese New Year with the Tokyo Ruby crowd. Michiaki Baba (Babie) from Kyoto, who works on Rubyist Magazine, will start a day later. Again, with an interview. He's expressed some interest in reporting on Matz' blog.
(Excited!!)
Both Daigo and Babie speak pretty good English. Still, I'll ask you to refrain from pick aparting their grammar when they start posting. It's just a blog, you know?