(Poignant) Guide Earlies #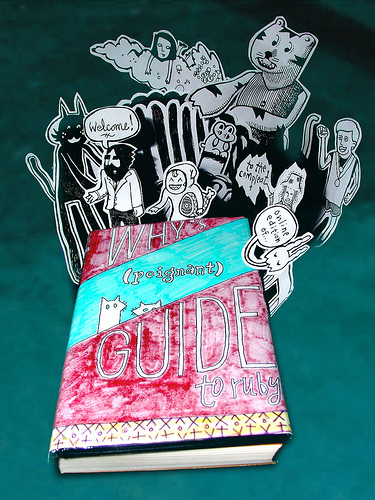 As I'm wrapping up the 8th chapter of my obscure Ruby book, you might be interested in a sneak peek at some of the art going into this 20-page fully-illustrated chapter. The Poignant Guide Earlies set on flickr has just a few scans.
This weekend I'll also be posting some scans from Expansion Pak No. 2, which covers packaging libraries. This expansion pak will have appearances by Spiderman, Indiana Jones, various illegal Windows product keys, illegal scans of sheet music—in short, a pile of things which will render the book unprintable. With any luck, the first illegal programming manual.