A Video, But Later, More When... #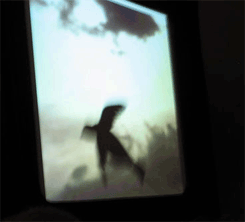 Videos will be piling up at the tracker. I've got the Ruby v. Python one up, it's encoded in DivX. Please let me know your codec woes forthwith. I'll work on getting the rest of these up when I get back to Lilliput. I'm hopped on a WiFi that's shaky as a muffin's eyelash. Hang in with me for a day or two and you'll have the whole set.
In the meantime, do have a look around in the cult section and you'll find the previous six Least Surprised comics. That way you can see how many times I've hammered that eigenclasses joke.
The OSCON show was loverly. Such nice people, I can't stand it anymore. I simply cannot wait two months for the next one at RubyConf. Why is everyone so blasted distant??
Okay. More videos. I'm offering some slim Quicktimes in the case of The Least Surprised. (The other videos I haven't been able to successfully convert yet.)
Don't miss the Autrijus Tang video!! Pugs is Perl 6 raised to the power of Woot!