As Though the Whole Planet Was One Giant Image Composed of Millions and Millions of Objects #
So, this is already all over the place, but there's no way I'm off the bandwagon on this one. It's a historical milestone, for sure. Geoff's posted a full bigvid of Adam Keys' one-man show at RejectConf.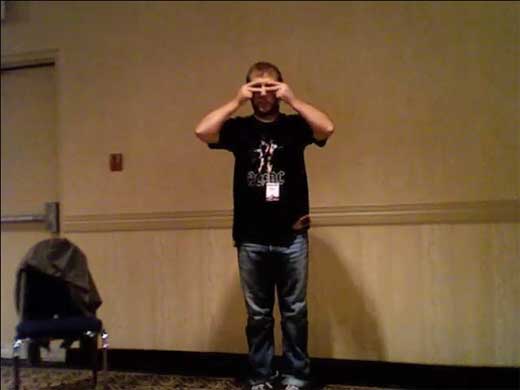 He makes Captain Picard's head bald by just using his hand. Very daring! I hope Pythonistas have as much fun making fun of us as we have whenst picking on them.