Erring in Hackety Hack 0.4 #
I'm not sure if there's any fixing the arcane parse errors of Ruby, but here's a stab at it. I need to do some examination of other IDEs to see what else is being done to fix this.
Anyway, some screen captures from H-ety H 0.4.
This release has a lot of fixes to the bundled Try Ruby. (Problems with the cursor, browser crashes, tutorial loading time.) But the main feature is the new friendly and condensed error messages.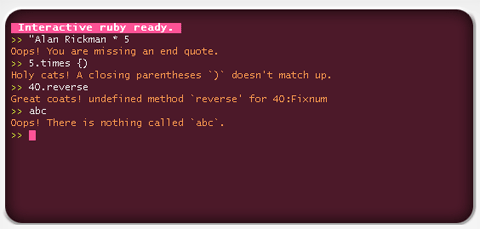 These same error messages are expanded into HTML in the program editor: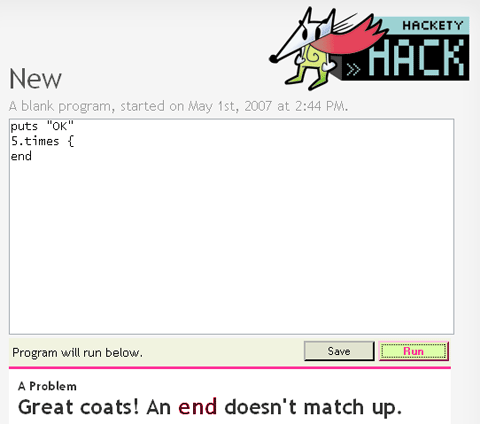 The next release will work on highlighting the line which threw the error and some links in the exception to help pages for any involved classes or error messages.
Here's another nice feature. The bundled Try Ruby has a progress bar for page fetching. I want this console to be irresistible to you lot!!