Hey, Guess Who Loves Ruby? #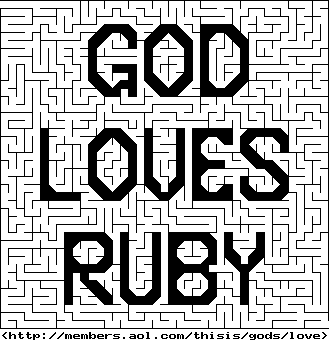 But none of you are allow to say you love Ruby until you solve the maze.
Update: Hey, come on. Quit e-mailing me. Quit accusing me of fabrication. I will never fabricate images. That's against my creed. I will, however, invent false complaints for the purpose of reinvigorating a really great post with an update block.