Hackety Hack Events and Things #
A few other H-ety H items you may be interested to hear of: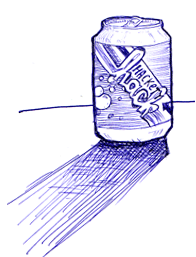 My friends Brian DeLacey, Eric Mill and Kevin Driscoll (all of the Original 50 Hackety Hackers) will be answering questions and catering to

YOUR

needs on Tuesday, May 8th from 7 to 9pm at 1 Broadway St, Kendall Square, Cambridge. I already checked: you have nothing else that night.
Also, Eli Brody has a blog. Eli was the leader in beating up HH and has a bunch of alterations to the chat program so you can send RedCloth and keep logs.
A good feeling is to see this on the Hackety Hack wikipedia entry: Developer: why the lucky stiff and 50 friends.