L'Oreal Presents Night Vision #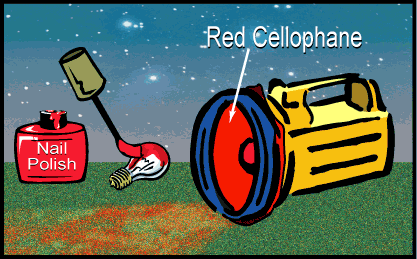 There's something special about this homemade night vision kit from the Office of Naval Research. I get excited when I look at this. Excited to coat a pack of lightbulbs with nail polish. And then to hit the road, armed with the techonology to look at the sky whenever and wherever I choose.
Imagine your life under the watchfulness of Rubyish orbs.
I'm going to work in a harmonica brace. So I can strap on this mayhem and code out in the reeds and cattails. Nothing impaired.