Airborne Man Chiseled from Ruby to Speak Next Week #
William Crawford: This was slightly after the presentation and Polypus flew up on his jetpack to announce that he was speaking next week.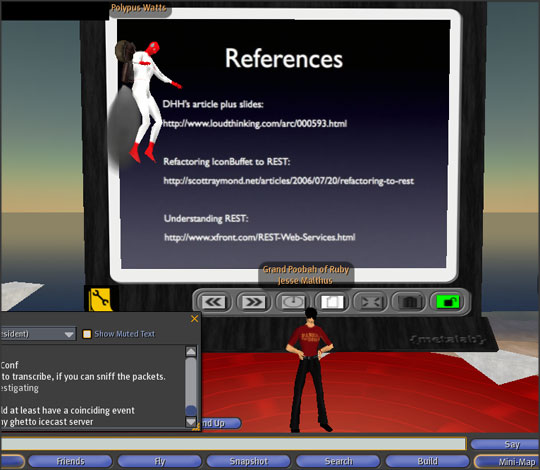 Along with a website for housing slides and a regular meeting time on Thursdays falling on the odd weeks. You must have a very good graphics card and you mustn't eat dinner at 6. Yeah, so, any foxes in the crowd?