Ruby in Your Sock #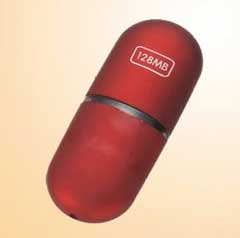 Think about this. A red lipstick USB drive with Ruby goods on it. A lovely little stocking stuffer for a RedHanded friend!
The red Hyundai drive pictured to the left is an import from China. You can buy these guys off eBay for a small sack of change.
In light of recent mascot talk on Ruby, might I also suggest the devil ducky drive ThinkGeek doesn't sell these anymore, so you're stuck with the Swiss Army USB drive, if you're bent on red.
Anyway, here's a few ideas for what you could house in this little pill: