Snakes Still Snakes, Rubies Still Rubies #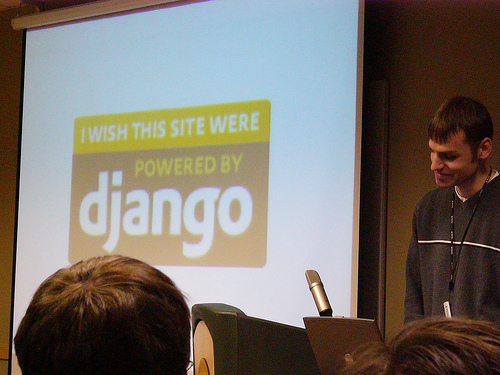 Well, it sounds like the Python kids made a good showing at the Snakes and Rubies event this weekend. There's quite a stack of links out there mulling through the event. The audience seems to think it was a very close match. Doesn't sound like anyone walked away too altered. Here's a favorite moment, though, from Rob Lambert:
Question from the Website: What is Web 2.0? Audience and panelists just sighed, ughhhhhhhh.
Hehe! I find such unity in the group groan. Anyway, the good snarky fun in the picture above is from all these.