The Chore of Winking is Heavily Diminished! #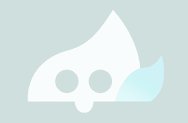 Ah, the helping hands of the neitherworld. Hoodwink'd 1.8 has been tested with mad abandon. And we've really made it easy now!
Namely: most of the regular expression and xpath magic is gone!! In order to wink blogs now, you merely supply a regexp to match your blog's Full Post URLs. And an XPath where to put the winks. (If you use query vars, you'll also need to enter those.) The rest is done with AI.
In addition, we have new user pages and new site pages and a whole new onslaught. We just hit winker #1000. If you are feeling the notions, please consider writing us in for the 2006 bloggies under Best Web Application. Supply http://hoodwink.d/ as the URL —subvert subvert.