And Now, Hpricot 0.5 is Yours #
Ach. Prih. Kott! With much, much, much.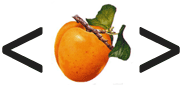 Now with these little pulps and these more splatters. And, more recently:
Search text node with predicates like a[text()="Click Me!"] and h3[text()*="space"] and the like.
Colons in tag searches are OK.
XPath indices. (

BEEP BEEP

: they start with 1, not 0!!)
Vexed? HpricotChallenge is for the stumped.
The gem is undergoing a brief mirroring dungeon quest on Rubyforge, but can meanwhilst be slurped from the still:
 gem install hpricot --source http://code.whytheluckystiff.net/

And, tarball too: hpricot-0.5.tgz.
I have a sneaking suspicion that a 0.5.1 will be needed. But I'm at peace with that!! Thankyou for letting this sticky stuff drip down your chin, fine people.