Balloon #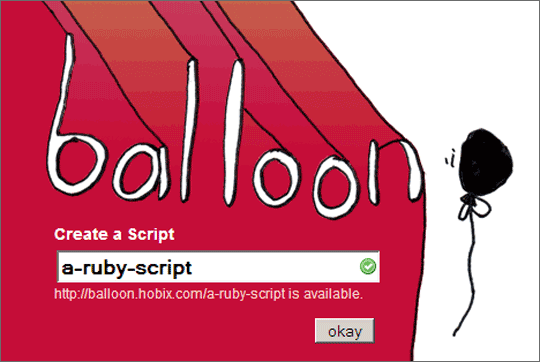 Create new scripts from the home page.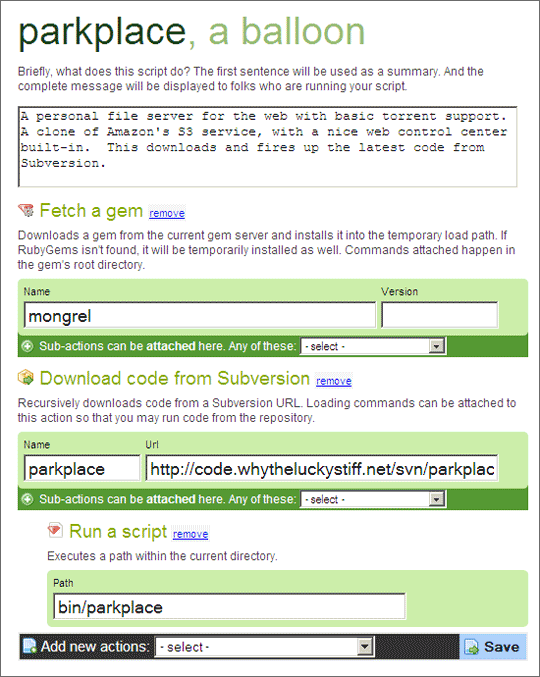 Add gems, code from Subversion, libraries from HTTP.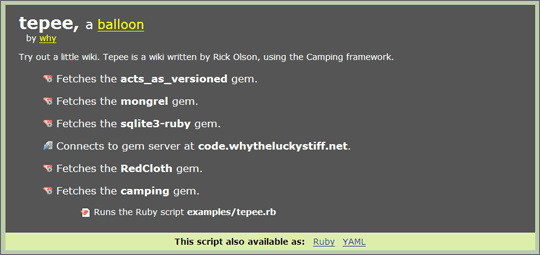 Run other scripts (like the Tepee wiki).
The important thing here is that Gems are installed into temporary directories under ~/.balloon. So you can serve the current directory or fire up a wiki with a single command.