Camping Gets J'd, Placing It at the Very Epicenter of Hate! #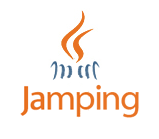 Oh, this is wise. So, Camping already had two INCREDIBLY GOOD reasons for hating it. First, it's a Ruby framework that's not Rails. So bigtime YouReNotWantedHereYouSillyStupidCamping Syndrome. And numero tu, it's not even a real framework, just a publicity stunt used as a catalyst for the merchandising opportunities and for ascii afghans. So you can't even use it in real business without feeling like the rug is gonna get yanked out from under your patent leather. Yeah, right. I had better see every square inch of that carpet packed with Tim Brays before that happens!
So, now, a new tutorial by Ola Bini, exposes a huge weakness in Camping. Namely: that it can now run on the Java VM. This opens up Camping to a whole new world of hate. Many of you who have felt indifferent about Camping now have the perfect reason to despise it! I am considering issuing a Cease and Desist. Seriously, if Camping is to run on Java, it needs to be written in 500 bytes of obfuscated Java bytecode END OF STORY.