Those Fortunate Portlanders 2 #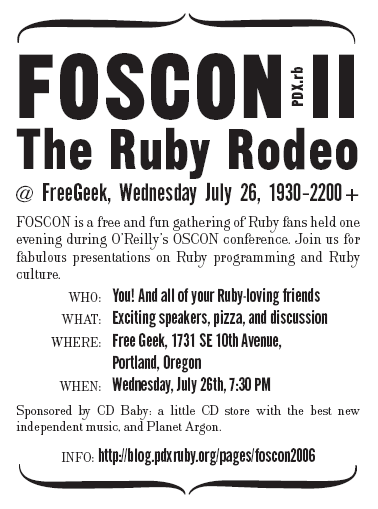 O'Reilly Radar says there's also a tour of Free Geek on Friday. That way you can go home and forever desire your own personal Free Geek.
Update: And, lo, all that was said was automatically ejected in an ornate dish, a dish indistinguishable from real podcasts.