MouseHole 1.1 in Plain View #
Okay, MouseHole 1.1 is ready for you. If you're new, MouseHole is a web proxy that you run on your machine.
So, basically you go to http://localhost:37004/ and you'll see this: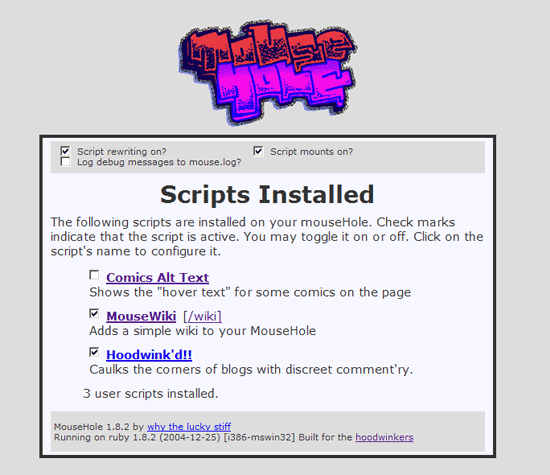 I have three user scripts installed. One of these scripts is an Instiki clone: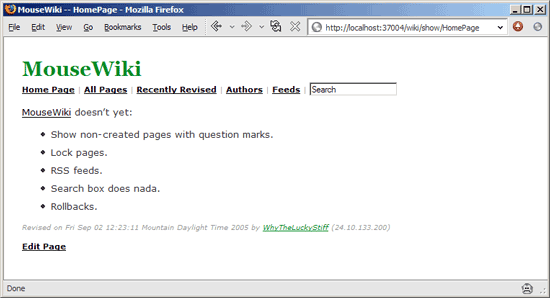 Once MouseHole is running you can install MouseWiki by visiting the script itself: http://whytheluckystiff.net/mouseHole/wiki.user.rb.
When you hit Ruby user scripts on the web (if you have MouseHole set up as your proxy), you'll get an installer window.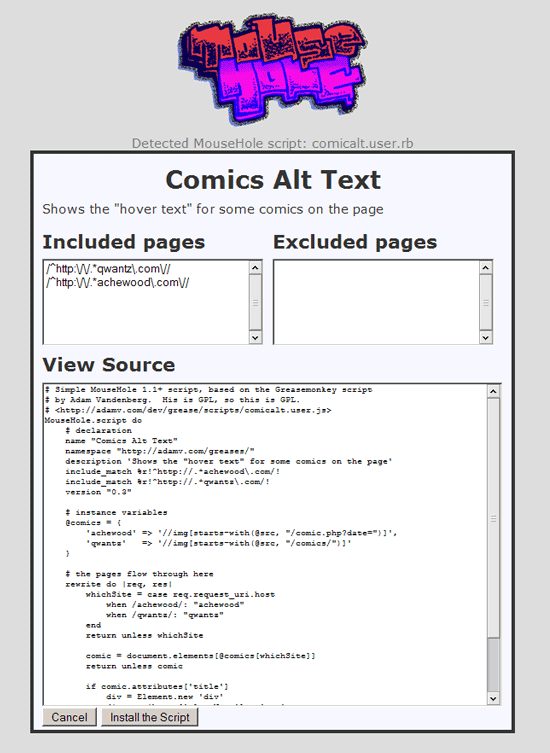 This installer window will test the script initially by running it under Ruby's highest safe mode. If the script fails, you'll get a security warning.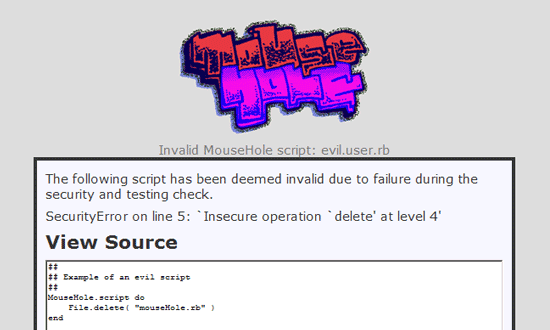 And that's it. I really have no idea if this is useful at all. It's great fun to play with.
Bear in mind: One significant change from 1.0 is I'm no longer using the start method in user scripts. MouseHole now recognizes the rewrite method.
So where you had this: def start( req, res ).
You now need this: rewrite do |req, res|.