Ruby-Lisp Hybrid Pix #
Wild, here's another shot of that envisioning of Ruby in the parenthetical, posted by Slyphon earlier today. Definitely nods closer to Ruby than Lisp. Dashes in method names is lovely.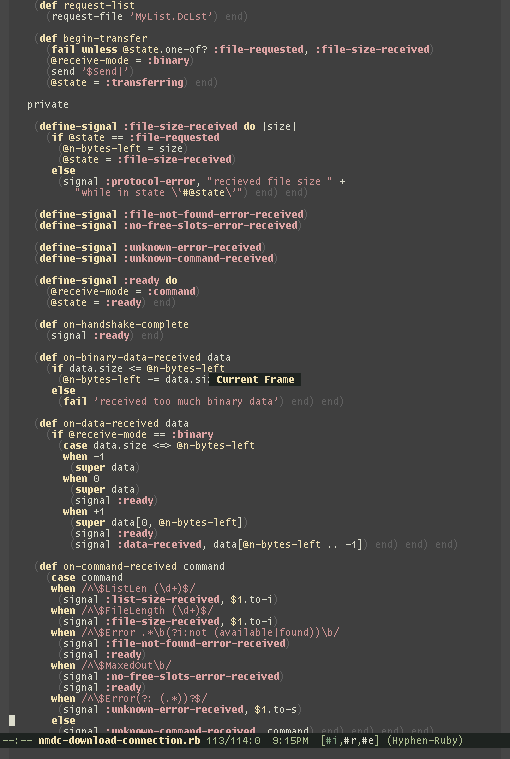 The other shot is here. This Doctor Lion also has a shot of darkened end in his highlighting, if the staircase gives you vertigo.
I guess it's not really near Lisp at all, though, with code like: (without-punctuation.to_s + '='). It's no worse than Perl, though. Come to think of it, the only thing that draws me to Perl is its wrongness.