Try Ruby in Second Life #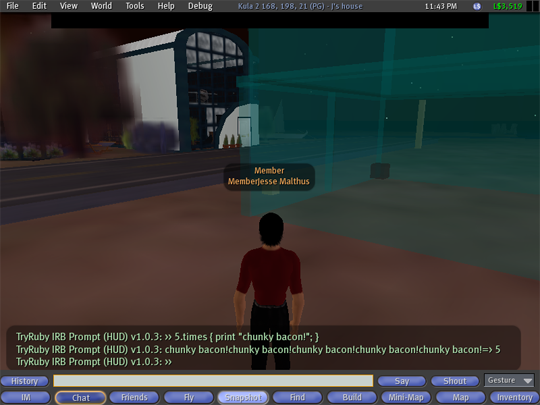 Oh, here we go. Teach your avatar Ruby and double the population of Rubyists at once. If you want to toy with it, contact Jesse Malthus.
Also, try.sh is updated to work with FreeBSD's fetch. To give it a try:
sh -c "$(fetch -o - http://tryruby.hobix.com/try.sh)"
See also: Rubyless Ruby. Ruby for Windows in Under 1K. More enhancements forthcoming.